Fall Balls.
Say what?
What in the heck are "fall balls?" While you might not be all that familiar with the term, it doesn't mean you don't have them right now. And there are good reasons for it.
Fall is one of our favorite times of the year.

Right about when we get sick of the hot, muggy weather, in comes cool, crisp air. We dig through our closets and shake the dust from our hoodies. We drink a hot morning coffee on our deck, watching the hot steam rise into the slightly chilled air. We read about our favorite football teams and their chances of winning it all. We ready ourselves for Halloween shenanigans, all the while realizing Thanksgiving and Christmas aren't "that far" ahead.
But all the while, in the midst of our pleasantries, lurks a bitter elephant in the room. Its stomps and huffs and at times, spits fire water into the air.
You're not getting laid. Suddenly, it almost feels as though a sexual lull has set in. A deep, thick fog of anti-sexual mist has overtaken your spirit.
Why in the heck are you not getting laid? What happened?
Well my sad friends, this condition is called Fall Balls. But the good news is that there is a cure.
Fall balls – when your summer flings dry up and you end up on a frustrating sexless streak.
While "balls" is part of the name, the implication that this is just a man condition is inaccurate. Women often suffer a similar fate, but there aren't a lot of catchy names for our female counterparts.
So fall balls it is.
What Causes Fall Balls?
Have you ever been to a big event, or party? Of course you have (or so we hope you have). Remember the feeling when it ended? It almost feels as though you leave a chunk of your soul on the floor of the event.
In the condition of fall balls, summer is that event.
Remember summer? Suddenly, summer feels eons ago. Summer was filled with singles mingling and lots of fun flings. When fall arrives and the tank top swaps for the old oversized hoodie, the "flings" return back to their normal lives. Daylight shortens. People are less apt to go out on a Thursday night.
You can't prevent the cause of fall balls, but you can counter it.
Can Fuckbook Help Cure Fall Balls?
In short, absolutely; Fuckbook IS the cure for fall balls. Or at least, one of the cures.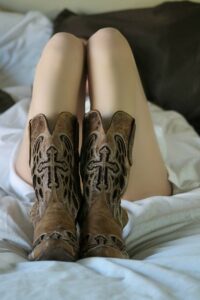 Fall balls is a condition where cooler weather, increased responsibility, and shorter daylight hours cause singles to hibernate inadvertently.
But today's modern technological surroundings offer a way to reconnect, or recharge. And that's why Fuckbook is your solution.
I'd argue that modern technology gives you the hookup edge in fall and on into winter.
Fuckbook signups rise every fall. This is due to the hibernation effect that the end of summer prompts. Just because the weather cools down and the hoodies reveal themselves doesn't mean that hookup energy dies. In fact, it's the opposite. Singles want to hookup even more as fall arrives. The deeper we get into fall, the less daylight, the colder the weather, the lonelier the single.
That's just science, MAN!
Online dating sites are never busier than deep fall through winter. People get bored and lonely. They begin to desire companionship, often, by way of flings. There are no pool parties to meet desirable singles, so that leaves adult online dating sites.
Adult Online Dating Is Your Cure
It is this simple: Signup for Fuckbook. Create a free account. Browse local singles. And each day, watch as likely more singles in your area pop up. This is that fall/winter effect on full display.
So drink down that pumpkin spice latte with confidence. Stop fretting. There's a simple, easy solution to the fall balls that ails you. Local singles are right around the corner, ready to drop their hoodies on the floor and have some daylight savings fun. The question now is, are you ready to stop whining and start having a good time?